From Robert Osgood's The Hutcheons in Canada
:
Fene was Elizabeth's third child and was born in Campbellton N.B. on Nov 27, 1919 in a building that was first used as a hospital and still stands on the corner of Roseburry and Minto St where it was for many years Litwin's department store.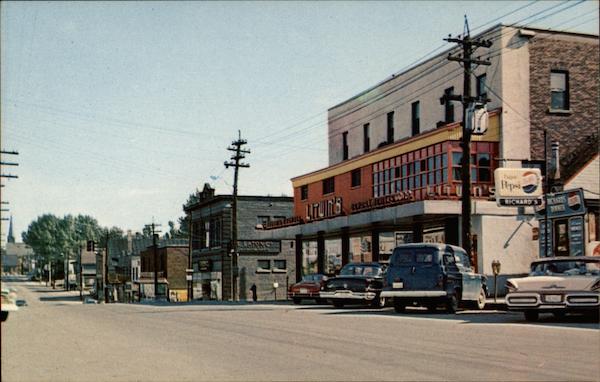 Contemporary view (2022)
She married in June 19, 1943 at the age of 23 to Linden Beckingham and lived all her remaining life in Dalhousie N.B. She did some work in a Doctors office and received her own lab report that stated she had cancer. She passed away in less then two years. They had 5 children. The two eldest children, Beth and Francis, each had 2 children while the other three siblings Stewart, Sarah and Sandy have married but have had no children.